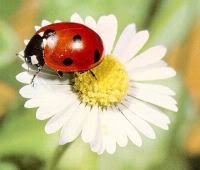 My name is Rebecca. I'm a married mom of four of the greatest children in the whole wide world. We live in Upstate New York. I'm a born-again Christian. I'm [unintelligible] years old. I have many interests, of which and not limited to, include: history, the Bible, ancient civilizations, writing, philosophy, law, computers, travel, home construction, gardening, education, non-fiction books, and action movies!
I've been a blogger since 2001, but this blog, Freaky Frugalite, began in February 2008. Here is where I express my zany, creative, motherly side. I cover trends, views, reviews, and anything else that catches my fancy.
I'm a freelance writer and professional blogger for national media outlets. My work and opinions have appeared in Salon.com, USAToday, San Francisco Gate, AZ Central, the Associated Press, Chron.com and I've even been interviewed by TIME and The Wall Street Journal about blogging. Can you believe it?! Here is where I express my zany, creative, motherly side.
I have a handful of blogs. Here are some of them.





If you want to know more about my weirdo personality: you can't. Sorry. I'm just too weird to even be understood. Just ask my dear Husband, lol.
OK, if you are the slightest bit curious, check out these goofy little online quizzes for some fun. They'll tell you ALL about me, yeah. Internet quizzes. Mysteries of the world, solved. Well, they're fun, anyway. I'm an INTJ (whatever that means). I'm from Saturn. My blog used to be purple, until I went green. It was during one of my quirkier weeks. I may have my quirks, but I like tradition when it comes to this. Maybe I'm stuck in a time warp, because of this! Me an Elinor are this close, man. Oh, and Maria, too (I love Russian history). Despite my outwardly sensibility, I am a creative fiend inside, according to this.
See? Now you know ALL about me! OK, go ahead and read the blog! 🙂