GOTCHA!
I found a great place to find great prices on girls' and ladies'shoes!! It's AMIClubwear.com. Seriously, if you or your daughters need some shoes, you need to check this place out. I haven't seen prices anywhere this good.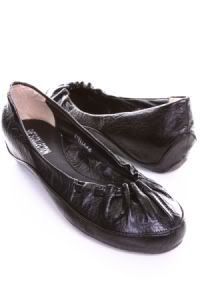 My daughters can be a little fussy about their footwear. I've been searching everywhere for some nice comfortable moccasins but I haven't found anything even close to that leathery, flat-heeled style for under $35. I found this very nice faux leather shoe at AMIClubwear.com. Guess how much they are selling it for? Go on, guess!
Would you believe $9.99?!?!
Are you jumping up and down yet? I am! I can stop shoe hunting (at last!) and the dear daughter will finally get some shoes. They are very nice and they look so comfortable. And AMIClubwear.com offers free shipping on orders over $50, so I may do a little more shopping before finalizing my order, hee hee!
Check out the site– AMIClubwear.com has all kinds of different styles, including very low prices on sandals. And if nothing else, you have GOT to check out the funky-looking "Gladiator" style sandals, just for kicks. They are really weird! There's also a good selection of heels shoes for under $15, and loads of very nice flats styles for under $10! The selection and prices are really phenomenal. I'm glad I found out about the store. It's too bad there aren't any boys' shoes. Maybe I can get them to try out the "snake studded Gladiator" sandal, bwahahahaha!