Ever since the glorious days of Ronald Reagan, Margaret Thatcher, and Corazon Aquino, I've had a fondness in my heart for the Filipinos. 🙂 Plus, the people showed marvelous resolve during World War II when Douglas MacArthur "returned." And since joining Entrecard, I've made so many wonderful Filipino friends! I tell my kids all your stories. 🙂 We love virtually visiting the Philippines.
But this photo absolutely floored me. It's a photograph of some electrical wiring in Cayagan de Oro City. :egads: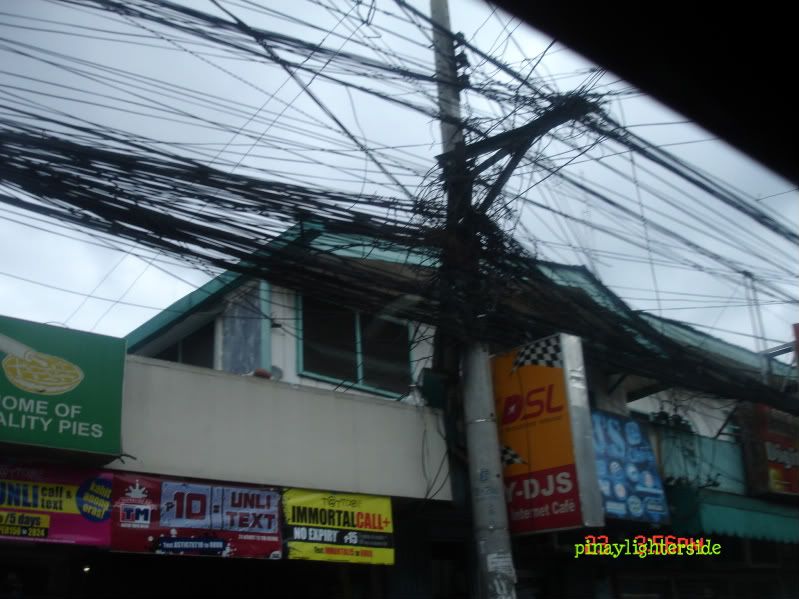 The photo is from a wonderful blogger, Marites, and we participate in the Saturday Photo Hunt together. That photo is worth passing on. OH my gosh, how can they have such an electrical system there?! Yikes!
I'm "into" electricity, since I wired a few rooms in my house. I learned "on the fly" a few years ago, because I couldn't find an electrician would would help me; so I did it myself. Since then, I have an interest in electricity and such. So to see this pole was shocking, haha!