I can't believe I'm late for this! I honestly totally forgot it was Friday yesterday. I thought yesterday was Saturday. Ugh. It messed up my whole day. Well, better late than never!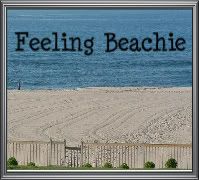 Here are the prompts for this week:

1. If I don't _____ in the morning, my day feels off.
If I don't have my coffee in the morning, my day feels off. I also like to read the Bible and some other book for a little while with the kids, but we don't do that every day.

2. When someone walks into my house for the first time, they usually comment on _____
Well, before we renovated the kitchen, they would just stand there in stunned silence. Here's a "BEFORE" photo. You tell me what you would say, seeing this.
Yeah. I thought so.
Hope your eyes aren't burning. This is what it looks like, now.
Better, now?
3. Every time I see the movie, ______, I cry.
The Secrets of Jonathan Sperry. I reviewed it, here. It's a simple movie, no flailings or intense emoting. But when Mr. Sperry– oh, I won't spoil it for you. Just have the hankies ready.
4. My feet feel best when ______
They are in bed. Without socks, under the cozy covers. 🙂 But they feel even better when they are being massaged. HINT HINT dear husband! LOL
Thanks for reading! See you next Friday– I hope! lol