Blogs have changed the world! Isn't that right? That's coming from a proud blogger. 😀 I found some of the absolutest coolest stuff– funny t-shirts and funny mugs from Cafepress.com.
Here are some of the ones that cracked me up.
And they even have I Can Has Cheezeburger stuff!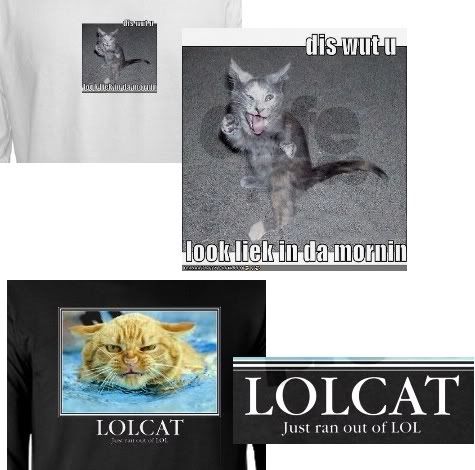 :rofl:
These are the best. You can also make custom shirts and mugs, too. Although, some of the products there are vulgar and some are outright obscene. You can search for items (such as LOL Cats) to avoid the dirty stuff. Some of these are very well done, LOL!

see more Lolcats and funny pictures