I'm doing this on Sunday night, while 99.9% of America is watching the Super Bowl. You wouldn't BELIEVE the Internet speed I'm getting! lol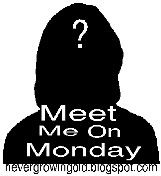 Questions:
1. Did you watch the Superbowl?


Nope. Don't have TV. The husband played it on the radio for a little while, but I wasn't paying much attention. Why? See Question #2…
2. What is the last book that you read?
I took a break from working and blogging to READ. I have downloaded a ton of really good books lately, and am loving them all! I used to be such a voracious reader, but having a ton of little kids and working at home has cut into it. But I'm a bit more motivated now, lol. So that last book I read was the Letters of Susanna Wesley, and I am currently reading her biography, The Mother of the Wesleys, by John Kirk. It's very good.
3. What is your favorite kind of cake?
ANY. Doesn't matter if it's chocolate, white, yellow, marble… I dislike the buttercream frosting, though. It's too light and marshmallow-y. I like the "traditional" stuff.
4. Do you snore?
Well, I don't know- I'm asleep during that time!
By the way, my cat snores!
5. Do you play an instrument?
Yes, I taught myself guitar. I also piddle around on the drums. As a kid, I went to drama school in Manhattan, where we learned speech, acting, theatre history, singing, and dance. I loved singing. Whenever the school put on a show, they always cast me in the musicals. They said I was lousy at tragedy/drama, but I was good at comedy and recommended I go to music school for singing. Eh, I didn't like the acting life, it is a really seedy business. So I quit it. I decided to go into radio, instead. Boy, that was so much fun!
I would love to learn piano, just to be able to play one piece: Jesu, Joy of Man's Desiring. I LOVE that piece!
And thus ends another MMoM. 🙂 I have wild, crazy plans to visit all 100+ participants, if I can do it! I'm gearing up for the big day– flexing my fingers, putting new batteries in my wireless mouse, fluffing the pillows for my chair. Wooohoo!