I'm glad the questions are brief this week, because I have a TON of writing jobs and housework to do this week. I promised the kids I would take Friday, Saturday and Sunday off from work. Here's hoping I can get everything done, whew!
OK, it's time for…..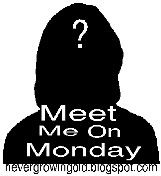 Questions:
1. What will your Christmas dinner consist of?


TURKEY. Gosh, I love turkey. I usually buy 4 or 5 of them when they go on sale after the holidays, and stash them in my freezer. I bake them throughout the winter. I love turkey, and you can do so many things with it! This year, I'm sticking with traditional foods: potatoes, brussels sprouts (yum), apple pie, maybe some cranberry wine.
2. Do you watch commercials or flip through the channels?
I tossed out the television about 20 years ago, and haven't looked back. As a kid, my stepdad was a TV repairman, so the family was addicted to television. As I grew up, and especially after I became a Christian and started to read more, I realized the negative effects TV had on my thought life and productivity. I didn't want my kids growing up, imitating the stuff they saw on TV like I had.
3. How long will you leave your Christmas decorations up?
Forever! You know why? Because I don't have any! LOL. I used to string Christmas lights and red bows everywhere, but I don't do it anymore. We decided to skip Christmas, and make Thanksgiving our biggest holiday. Oh, I still say "Merry Christmas" (and no, I'm not a Mormon!) and enjoy Christmas carols and the decorations. I sometimes miss the decorations, actually– they make everything so festive. But Christmas time is too stressful, and I've tried to weed out stressful things in my life. Besides, Christ was born sometime in March or April, when the shepherds were out. lol
4. What movie makes you cry every time you watch it?
EVERYTHING. I'm such a sob! I recently saw "The Earthling," an old 80s movie about a little boy who is suddenly orphaned in the Australian outback. It's heartbreaking. I cried when Mr. Sperry in "The Secrets of Jonathan Sperry" died. I cried when Russell Carlyle prayed for forgiveness in "Time Changer." I cry over all the stories! I should probably save some money from all the Kleenex I'm buying, and watch more comedies, but so many "comedy" movies are disgusting, geared toward perverted teenage boys.
5. Do you have a Facebook?

see more Lolcats and funny pictures
Nope. Well, I do. I started one under my pen name, because an advertiser wanted me to "like" or "fan" his page, or whatever you call it. But I don't like Facebook, so I don't so anything on it. Sorry to all my pals who have included me! I just don't like Facebook. I like blogging, and I like Twitter.
And I do like Google Friends Connect!!! Would you "follow" me by clicking the "Follow" button in my sidebar?
Thanks for reading! Have a blessed Christmas!