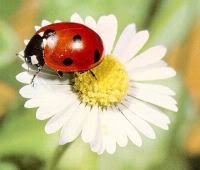 OK OK we all see these on blogs today. I thought I'd join the crowd and have one, too! Ha!
This blog is run by ME. It's MY blog and I pay for it. If you have any questions, you can always contact me. This blog sometimes accepts forms of cash advertising, sponsorship, paid insertion, and other forms of compensation. The compensation I get may influence the advertising content, topics, or posts made here in the blog. But even though I may accept payment for things, I pledge to give my honest review, experience, finding, or belief. All my views are clearly my own views. Any claim, product, quote, or statistic should be verified by the maker and/or manufacturer, provider, or party in question.
Concerning affiliate links: I have partnered with a few select businesses and therefore I do offer affiliate links on my blog. This means that I receive a certain small commission for clicks and/or sales that my visitors may make on products. In order to receive compensation, these links are accounted by cookies from the affilate vendors. No personal identification is collected at any time with these links. I ensure that any and all products for which I serve as an affiliate is verifiable. Most of the time, I have personally purchased the products myself, and after being impressed and satisfied with the product and/or company, I join the group and become an affiliate. I will never knowingly publish or promote an illegal, immoral, or malicious link, product, or website. If you discover some issue or error with any affiliate link or product, I encourage you to contact me using my Contact Form.
Disclaimer: *sigh* My posts are not intended to criticise, disseminate, attack, provoke, or otherwise offend anyone in particular, but I retain the right to criticise, disseminate, attack, provoke, or otherwise offend some in general. I'm a lady of strong opinions, and I feel that I have a good idea of human nature and its excesses. I already know that I don't know everything and that exceptions sometimes exist, so no need to tell me. But that doesn't stop me from expressing my opinions and writing about my knowledge and undertstanding on MY blog that I pay for.
I'll always give you my straight opinion. Thanks for reading!