This is a Sponsored post written by me on behalf of Bulbs. Dig, Drop, Done. for SocialSpark. All opinions are 100% mine.
That would be me. Oh, I can tie my shoes. And whip up a meal for 10. But when it comes to gardening, my skills are limited.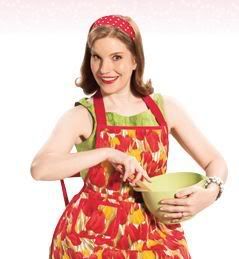 My time is even more limited. I do love flowers and have planted my fair share of them around the yard (like about 100 of them) but every spring, only a dozen or so dare to bloom. I don't know if it's the soil or my terrible neglect of the gardens or if the plants just don't like me.
Well, there's help for those of us who are bulb-challenged: DigDropDone.com. Bulbs, such as tulips, daffodils and iris, are amazingly easy plants to grow. Yeah, you basically just dig a hole, drop in the bulb, and you are done. visit www.digdropdone.com to learn more. The site actually has several typical woman personalities with whom you can identify. Guess which one mine is? The Super Mom!She does waaaay too much and tends to go bananas from overwork. A garden can soothe her nerves as well as provide a place for quiet repose. Because she is so busy, she doesn't have much time (or patience) to plan her garden. So for gals like us, there's the "Garden Guru." Go to Curbside Chaos and select your country, plant hardiness zone, and when you want your bulbs to bloom. I chose May. Voila! Look what I got!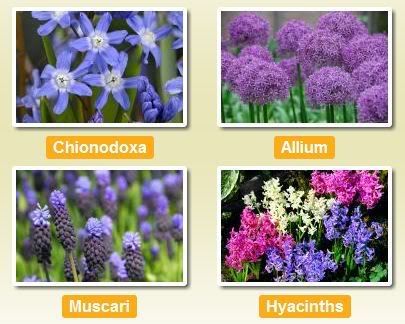 By the way, CurbsideChaos.com is making it really easy on us gals. They are having a contest where you can post a photo of your pitiful garden and win $5000 yard makeover with some advice from Taniya Nayak! Sweet. And whenever you share on Twitter, "Bulbs, Dig, Drop, Done" will donate $1 to the charitable organization Rebuilding Together. Very sweet!
Check out the website. It's full of information, fun stuff and of course there's the nice contest. Who knows, maybe we can start a movement– beautifying ugly front yards across the country!