I was bloghopping tonight, and saw this cover to the latest "hot sheet" (tabloid) and had to laugh.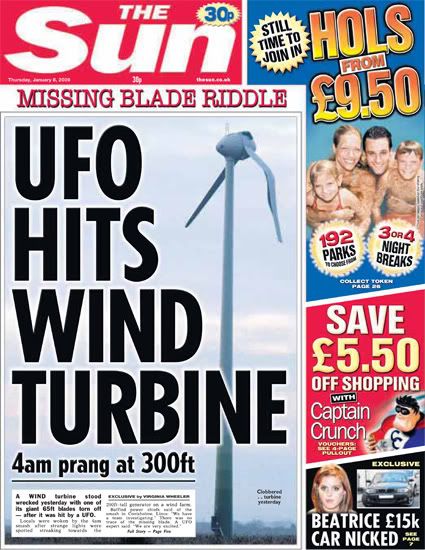 Those crazy alien drivers! Think of it– they invent super-duper spaceships that can travel the universe and soar into our atmosphere, avoiding detection by government spy satellites (and Google Earth), and then crash headlong into one of our windmill blades like drunken goofballs. Can it be?! I hope they were up to date with their New Jersey auto insurance payments, otherwise the Mother Ship may not be too happy….
Photo from The Paranormal World.