My youngest son just turned 13. 😀 I am now officially a "mature" mom. Haha. It's actually great having kids this age– they are articulate, hilariously funny (and they understand MY jokes, too), and they can no do ALLL the dirty household work that I don't want to do! 😀 Yep, having teenagers is SO GREAT!
BUT… it can be a little pricey. No longer are they happy with cheapo Dollar Store toys. They like the more expensive toys, like COMPUTERS. Yow. I have told them that they will eventually get their own computers, as they get older and more responsible. So I'm always keeping my eyes peeled for excellent deals. And the BEST place I can go to hunt for deals is Buy.com! Man, I love this place. They have EVERYTHING, and it's all so cheap cheap cheap that it gives me shivers of ecstasy up and down my frugal veins and arteries! I check Buy.com's weeky sale page every week. I found such smashing deals that I thught I'd share, because as you know, sharing is nice. 😀


Look!
An Acer Aspire One 10.1″ Netbook with a 160GB hard drive and Windows XP, just $329 with FREE shipping!! I really like the "ruby red" color. And I am kicking myself because I paid TWICE that for a laptop 1 year and a half ago! :S (It was before I knew about Buy.com).
And I didn't know eMachines made laptops, but they do! eMachines is a great budget computer manufacturer.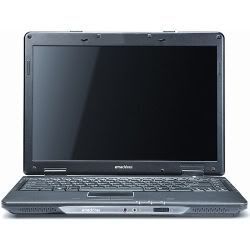 This is a beautiful model, with an AMD Athlon processor, 160GB hard drive, 14.1″ screen, and Windows Vista. Guess how much?? Go, on, guess!!
Would you believe this is ONLY $350 and includes FREE SHIPPING?!?!?!
Buy.com has loads more. I really recommend Buy.com. I love the store, and the customer service is terrific. They are really going the second mile to make customers really happy with sales and service. If you like to save the bucks, definitely check them out. And don't forget to check out the weekly sales pages for weekly deals.