How are these gadgets for adding some panache to your table? Here are some really neat salt and pepper shakers! Which one is your favorite?
Having the king or queen over for burgers? Try these!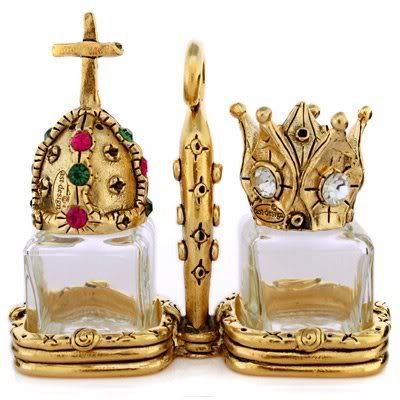 I really like these because they are so unique, but I could never use them on my table. I'm a bit of a klutz– I'd probably snag the ski on my drinking glass, and liquid would fly everywhere….
These are cute but there's something slightly disgusting about shaking small crumbly items from an animal's paw over my plate of food. 😮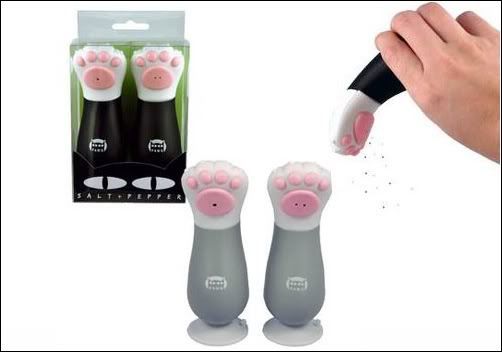 Now THESE are classy.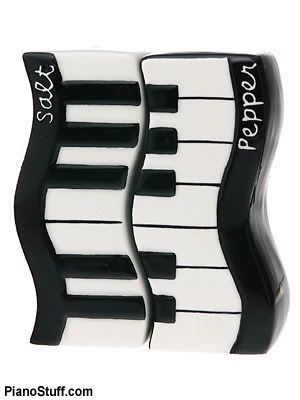 These are great for the literalist is the family…
Perfect for the next Geek Convention or Consumer Electronics show….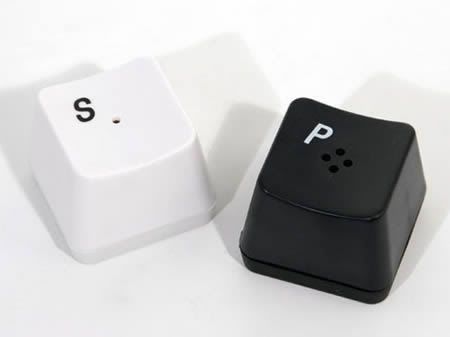 Don't accidentally load these into your TV remote…
These are very nice, but how can you tell them apart? I'd get them mixed up.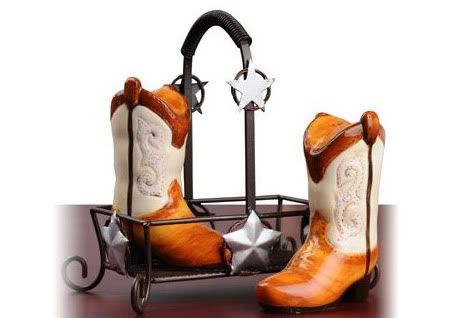 I like these because they are so obvious. But they are so narrow; I'd probably tip them over.
These are really unconventional! But as with the animal paws, it makes my stomach a little queasy to shake a critter over my food and watch sprinkly stuff fall from its mouth to my plate…
For the LEGO freak.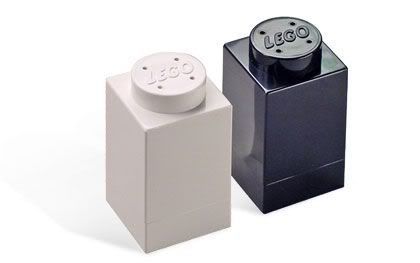 And finally, the Rubik's cube shakers, for when the dinner conversation gets dull and you need to get in a little gaming…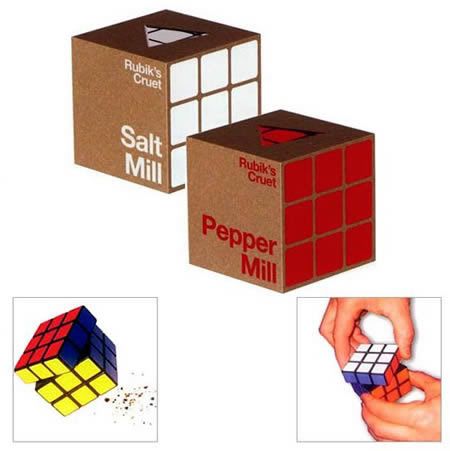 Which was your favorite? I think I like the royalty ones and the LEGO bricks one best.