The Associated Press story has been released. I was interviewed by Deborah Yao of the Philadelphia branch a few weeks ago, concerning the new FTC ruling set for this summer (their proposed guidelines are here, it opens as a pdf file). In a nutshell, the FTC intends on hunting down bloggers who write paid posts: "the agency will 'go after bloggers—as well as the companies that compensate them—for any false claims or failure to disclose conflicts of interest.'"
Rrrriiiiight.
People, this all about control. I wrote an impassioned, angry post about the proposal here at my other blog.
I have ONE THING to say about this entire FTC crap and all the little minions defending it:
SHOW ME THE MONEY. THE MONEY THAT YOU GUYS ARE GETTING, for sponsoring and supporting this legislation. Please do NOT tell me you are doing it for the protection of the idiot consumer, that's a lie.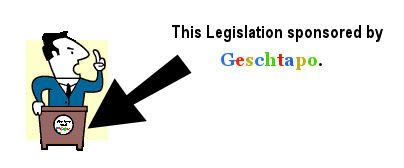 When the FTC and other government lackeys have to play by the same rules as everyone else, then I'll believe that their laws are just.
When these legislators and government bureaucrats are, by law, required to wear lapel pins or placards with disclaimers saying, "This legislation is sponsored by such-and-such a lobbyist," I'll gladly support their law. Until then, this is nothing but the Big Guy oppressing the Little Guy, because this regulation is ridiculous, unenforceable, partial, and tyrannical. (And believe me, I'll have a few more posts debating the gory details).
We bloggers are being oppressed. The government bureaucrats are the real shills, but they get a FREE ride. This regulation, specifically crafted to target bloggers and excuse everyone else, is nothing but oppression by people in power who want more power. And that's the truth. :-p
P.S. This is not a sponsored post. :-p