This post brought to you by Tree Hut. All opinions are 100% mine.
I really love my job, and it's been an absolute blast meeting new people and learning new skills. I also like dressing up again. It's been a long time since I've done that. I wasn't terribly motivated working as a writer at home to wear anything fancier than khaki shorts or plaid shirts over tank tops…
But now….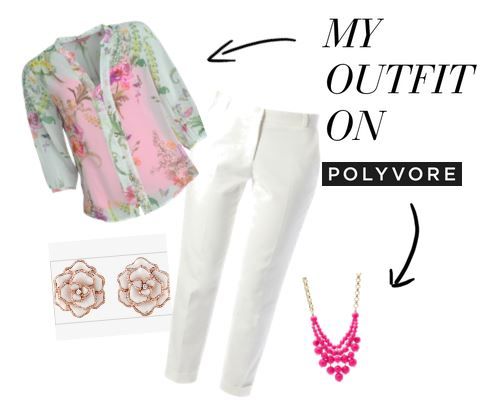 But there's one very serious caveat to working and handling mail day after day after day: horribly dry and rough skin. Now, I will say that I live in Upstate New York where winters are bone-dry and our skin gets even drier. But after handling mail and paperwork everyday, my dry skin is a class all of its own. I have NEVER seen such severe damage to my skin. WOW. The first few weeks, my fingertips split open, leaving painful sores and scaly rough patches on my palms. Now that it's summer time (and now that I'm drinking much more water), my skin is a little better. But if I don't treat my skin with a high-quality lotion every day, my hands, feet and face look like Mother Theresa's skin. So I'm more attuned to caring for my skin. The last thing I want is to slather toxic chemicals from China on my skin. Have you tried shopping the stores for skin lotions lately? The bottles are filled with dangerous-sounding ingredients from Lord-knows-where.
So I am always looking for high-quality hand and foot creams. I just found out about a superb product, Tree Hut foot cream. Tree Hut products contain Certified Organic shea butter and natural oils. Look at some of the goodies in their products:
Tree Hut hand cream:
Contains anti-aging and skin-repairing shea butter and aloe vera
Also contains peppermint oil! I love this!
Is paraben-free and contains NO DMDM
Tree Hut foot scrub:
Contains shea butter
Contains argan oil (with anti-aging properties)
Contains rose hip oil! I love this!
To top it all off, Tree Hut products are made in the United States so you know you're getting an exceptional and healthful product with NO hidden, foreign ingredients. And no Tree Hut products are ever tested on animals. The products are also widely available at Walmart!
As a housewife and mom, I never paid too much attention to my skin and beauty products. But now that I'm out in the workforce, I realize I do need to take the time to care for myself now. I'm not so concerned about looking attractive (that's a nice plus but it's not the goal), but in protecting my health and looking presentable. You can learn more about Tree Hut on Twitter and and also like Tree Hut on Facebook. There, you can learn all about the products and the company.
Seriously, I don't know why it took me SO long to start to care for my skin. Whether we work in or outside the home, we gals really need to put a little effort into caring for ourselves. Tree Hut makes skin care a little bit easier.