It's true! There really was a Rhinoceros Party, of Canada! And we all thought American politics was weird…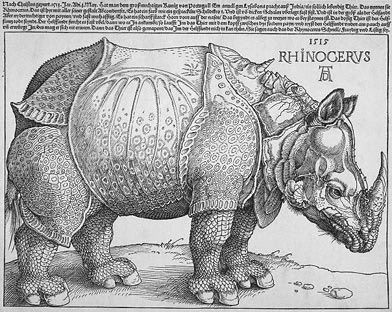 The Rhinoceros Party was a bona-fide political party in Canada from the 1960s to the 1990s. Their platform promise? Not "CHANGE," nay! It was more honest– "a promise to keep none of our promises." Now that's a campaign promise that we know will be kept!
The Rhinoceros Party was a party devoted to sarcasm, showcasing the absurd by being absurd. The Party
declared that the rhinoceros was an appropriate symbol for a political party since politicians, by nature, are "thick-skinned, slow-moving, dim-witted, can move fast as hell when in danger, and have large, hairy horns growing out of the middle of their faces.
They said they were "Marxist-Lennonists"– of Groucho Marx, and John Lennon, that is.
I laughed out loud at some of their political aspirations. What's even funnier is that some of our "real" politicians want to do some of these things!
Repealing the law of gravity. (This would cure obesity, I think!)
Paving Manitoba to create the world's largest parking lot.
Providing higher education by building taller schools. (It's FOR THE KIDS!!)
Putting the national debt on Visa.
Banning guns and butter, since both kill. (New York State beat ya!)
Changing Canada's currency to bubble gum, so it could be inflated or deflated at will. (U.S. beat ya!)
Banning lousy Canadian winters. (Now that's a law I'd like to see become universal.)
Making the Trans-Canada Highway one way only.
Ending crime by abolishing all laws. (Uh oh, they're stealing from the U.S. Liberal Party platform!)
Instituting English, French and illiteracy as Canada's three official languages.
Tearing down the Rocky Mountains so that Albertans could see the Pacific sunset.
Making Montreal the Venice of North America by damming the St. Lawrence River.
Abolishing the environment because it's too hard to keep clean and it takes up so much space.
Paving the Bay of Fundy to create more parking in the Maritimes.
Turning Montreal's Saint Catherine Street into the world's longest bowling alley.
Adopting the British system of driving on the left; this was to be gradually phased in over five years with large trucks and tractors first, then buses, eventually including small cars and bicycles last.
Selling the Canadian Senate at an antique auction in California.
Counting the 1000 Islands to see if the Americans have stolen any.
It's too bad the party dissolved! I think they made great sense, more sense than we see in the other parties. And at least these guys were HONEST about what they'd do. It figures that the other parties ran them into the ground.
The Rhino Party does maintain a website, though. See it here.